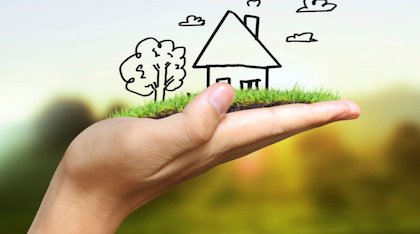 So you've found your dream home, but it's in need of a little TLC. While others may see this as a deterrent, this is actually a great opportunity to nab the house of your dreams at a price tag that's within your means. Here's how to tactfully negotiate the price without ruining your chances of securing the property.
Tip #1: Never enter a negotiation empty-handed
Whether it's hiring inspectors for a building and pest report, or obtaining quotes from tradespeople, obtaining facts and figures will give you ammunition when requesting a price reduction.
"Even if it costs you extra, it's worth getting all the information before making your offer. People often underestimate how much repairs will cost," says a real estate agent.
Tip #2: Separate your emotions
The most tactful way to negotiate is to eliminate all emotions, advises the agent. "Try to separate yourself from the outcome and present your side logically. The owner is under no obligation to accept what you offer, no matter how well you present your points. So if things don't go your way, being negative won't do you any favours."
Tip #3: Remember this is someone else's house
Negotiation is a two-way street, so in order to come to an agreement, concessions will have to be made on both sides. "Try to understand what is important to the owner," advises the agent. "What can you offer to counteract the price reduction you're after? Perhaps a longer settlement period so they can find a new home? It's little enticements like this that can often be much more valuable than a couple of extra dollars."
Tip #4: If you don't ask, the answer is always going to be no
"I've heard a lot of weird and wonderful requests when it comes to purchasing a house, so really you can ask for anything. Whether or not it will be accepted is another thing," advises the agent.
From wanting certain fixtures included in the sale price, to extra inspection requests, you won't know what the owners are happy to give if you don't voice your desires. However, before you go wild with requests, think about what is most important to you, as realistically the owners aren't likely to budge on everything.
"In theory, you can inspect a property as many times as you like. In practice though, it will depend on your agent's availability and whether or not the owner is currently living in the property," says the agent. "You might put off the owner if you are constantly disrupting their day, so as an alternative I'd suggest visiting the street at different times during the week. You don't have to enter the actual home to get a vibe of what the neighbourhood is like."
A house that requires a bit of repair work is a great bargaining tool and generally an opportunity to secure a good price. 
Source:
Reproduced with the permission of the Mortgage and Finance Association of Australia (MFAA) 

Important:
This provides general information and hasn't taken your circumstances into account. It's important to consider your particular circumstances before deciding what's right for you. Although the information is from sources considered reliable, we do not guarantee that it is accurate or complete. You should not rely upon it and should seek qualified advice before making any investment decision. Except where liability under any statute cannot be excluded, we do not accept any liability (whether under contract, tort or otherwise) for any resulting loss or damage of the reader or any other person.
Any information provided by the author detailed above is separate and external to our business and our Licensee. Neither our business, nor our Licensee take any responsibility for their action or any service they provide.