Perhaps you have ageing parents who need some help around the house or are thinking of going into care. Or maybe you're planning ahead for yourself. After all, even if you're fit and independent now, the day may come when you'll need some extra help and support.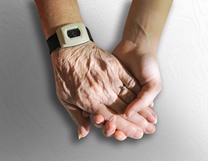 Whatever your situation, understanding what services are available and what they may cost can help you make good decisions for the future.
Support to stay at home
For many people, the best option is to stay in their own home as long as possible. And there are a number of services designed to help you do this.
If you or your parents need a number of ongoing different services, a Home Care Package may be the best choice. This package offers a range of services such as bathing and dressing, housekeeping and home maintenance, help with getting to the shops, doctors' appointments and the like, as well as providing nursing and other health care.
For the Home Care Package you'll need to pay a basic fee of up to 17.5% of the single basic Age Pension for each person receiving care (currently up to $136.78 per person per fortnight). You may also be charged an extra care fee, depending on your income. Your provider will work out the exact amount that you need to pay before you take up your package1 .
The income thresholds are revised each year and annual and lifetime caps apply to how much you'll pay. The Federal Government's myagedcare website offers more information and can help you find services in your area.
If you're the main carer for an older person, you (and they) will need to take a break from time to time. The National Respite for Carers Program (NRCP) is there to provide short-term help so you can take time out or get some cover if you get sick or injured and can't provide care for a while. Again, while the Government covers most of the cost, you may also need to pay a small fee to help cover the costs, depending on your income.
Going to an aged care home
If you or your parents want or need more day to day help, you may decide that an aged care home is the best option. The entry fees and ongoing costs will depend on the aged care facility you go to and your income and assets.
Everyone has to pay a basic daily fee to cover basic living costs including meals, laundry, electricity, gas and so on. If you're on a low income, this will come out of your Age Pension, and will be the only fee you'll have to pay2 .
For people who are not entitled to the Age Pension, Centrelink will still assess your assets and income before you go into aged care. If they're over a certain amount you may also need to contribute to the cost of your care through a means-tested care fee. And if you want extra services such as pay TV or hairdressing, you'll need to pay more for those3 .
If you went into aged care before July 1, 2014, you would have had to pay an accommodation bond or accommodation charge depending on the level of care. However, the system has now changed and instead of paying a bond, you'll be charged an accommodation fee, which helps cover the cost of maintaining and upgrading your new home. You can pay this either as a refundable lump sum, a daily accommodation payment, or a combination of the two.
Getting financially ready
Remember, no one will be deprived of the care that they need, no matter what their income is. But the more money you do have, the more choice you have about where you want to live and the extra services you'd like. A financial adviser can help you be more financially prepared for your later years. So talk to us today on |PHONE| or |STAFFEMAIL|.
1.  Myagedcare, Australian Government Department of Social Services, 2015
2.  Myagedcare, Costs explained, Australian Government Department of Social Services, 2015
3.  Myagedcare, Australian Government Department of Social Services, 2015
Important information and disclaimer
Any advice in this communication is of a general nature only and has been prepared without taking into account your objectives, financial situation or needs. Before acting on any advice in this communication we recommend that you consider whether it is appropriate for your personal circumstances.  Any tax estimates are intended as a guide only and are based on our general understanding of taxation laws. They are not intended to be a substitute for specialised taxation or financial advice or a complete assessment of your liabilities, obligations or claim entitlements that arise, or could arise, under taxation law, and we recommend you consult with a registered tax agent and financial advisor before making any decisions.