If you want to avoid the crazy crowds this Christmas, shopping online can be faster, easier, cheaper, and offer more choice than your average shopping centre.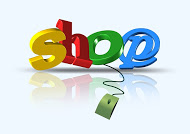 But, while most online businesses are legitimate, online fraud does exist – leaving you poorer with no gifts in sight. Here are three common scams to watch out for this year:[1]
1. The off-site online auction
The scam: You've bid for something in an online auction, on a site like eBay, but you weren't successful. You then receive an email, supposedly from the seller, telling you the buyer has pulled out and you can have another go at bidding. This time, you're successful – you make payment, but the goods never arrive.

How to recognise it: You receive an invitation to leave a reputable website such as eBay and join an auction on another site.
2. The fake online shop
The scam: In this scam, the website looks like a legitimate online shop, and may even have recognisable logos and other details that you'll find on a real website. But it's only an illusion – if you buy goods from this site, you won't receive them, and will lose your money.

How to recognise it: The big giveaway in these scams is the payment method: you'll have to pay using a money order, or wiring them cash rather than more secure payment methods like PayPal or credit card.
3. The fake classified ad
The scam: A seller will advertise fake goods on a classified ads site. When you contact them about their goods, they'll email you saying they've gone overseas or interstate, but that someone will deliver the goods if you pay for them now. You send the money – but the goods never arrive.

How to recognise it: The goods are often advertised for far less than they're worth – and there's only an email address for contacting the seller.
Shopping safely online
To shop safely online this Christmas:
Only shop on a secure site. The web address should begin with 'https' and have a closed padlock symbol.

Look out for grammar or spelling mistakes on the website – it could be a fake site.

Remember, if an offer looks too good to be true, it probably is!

Look up the details of the supplier online and read all comments and reviews, to see if other people have had problems with them.

Consider using an escrow service, which collects your payment and holds it until you receive the goods from the seller.
What to do if you've been scammed
The first thing to do is to try contacting the website or company you've bought from – it may just be a misunderstanding, and not fraud.
If you've been the victim of a scam, the Australian Competition and Consumer Commission (ACCC) recommends that you contact your bank to try to reverse the payment, and contact your local consumer protection agency for further help. You can also log the details on the ACCC's Report a Scam web page – which may help others avoid being caught out by this scam.